Hounds goes to the dogs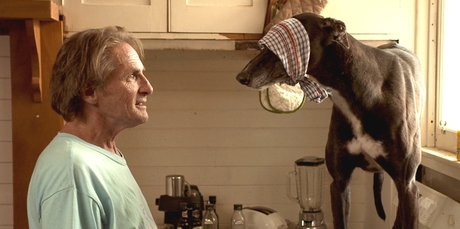 It was Ryan Hutchings' birthday a few years ago and he thought a flutter and a few jars at the greyhounds might be a good way to bond with the lads.
After a few too many bourbons they ended up buying a dog and - not that he knew it back then - the writer and director also had the beginnings of a television series.
"We fell in love with the place," he says of the greyhound track beside the cycling velodrome in Manukau. "And we had this greyhound so we kept going back to watch it race and there are so many interesting characters out there and we knew it would be a great place to set a TV series."
While Hutchings and his mates at Auckland production company the Downlow Concept, who are also the creators of Friday night's
7 Days
, got their slow-burning comedy series
Hounds
up and running, the dog they invested in was not so successful.
MORE on NZ Herald>>